There are so many possibilities when it comes to swimming pool water features. Anything from the simplest fountain to the most elaborate waterfall can tie together your indoor or outdoor environment to the surrounding landscape and really make it feel like home. Today, we will run through a bunch of options you have for water features and provide some inspiration that you can take to your pool builder. Ask for their suggestions as well!
Water Feature Options
Fountain. These come in all shapes and sizes. We'll show you some examples below.
Waterfall. Whether tile or natural stone (my personal preference), a waterfall can add ambiance and privacy to any pool.
Infinity wall (water wall). Typically overlooking a great view, infinity edges are when the pool wall is the same height as the water level, with water flowing into a reservoir below. It creates the effect that the pool is never-ending.
Bubblers. Also known as gushers, these are mini-fountains placed in a very shallow part of the pool. They typically have underwater lights accompanying them, so they really shine at night.
Deck jets. Also known as laminars, these tiny fountains sit at the edge of the pool and shoot a narrow, arching water stream over the pool.
Spillover. These are very popular with pools with spas on a slightly elevated surface. The edge of the spa that faces the main pool is flush with the water level, creating a spillover effect.
Scupper. A scupper is typically attached to a wall or pedestal at the edge and shoots a thin sheet of water into the pool.
Pond. A natural feature, ponds are often a great accent to backyards with a lot of natural landscaping.
Natural Stone Waterfalls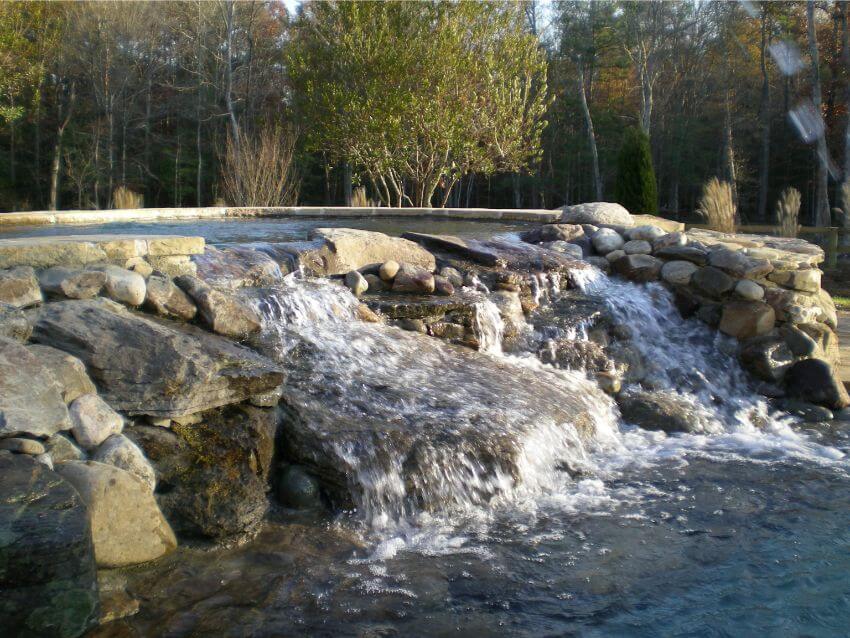 Using natural stone is a great way to blend into the surrounding landscape. Here's a pool I did where I placed a waterfall between the upper and lower pools of the structure.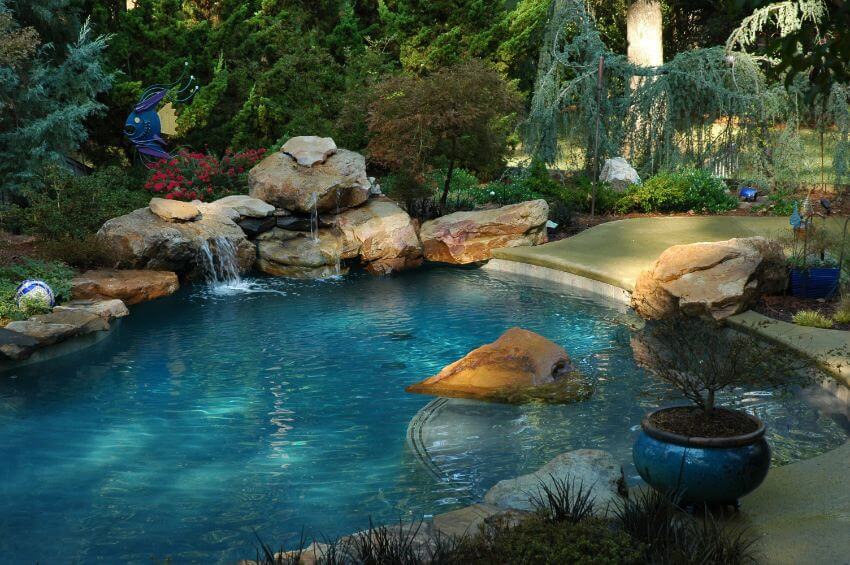 Waterfalls can also be good accents at the edge of the pool near-natural landscaping.
Infinity Walls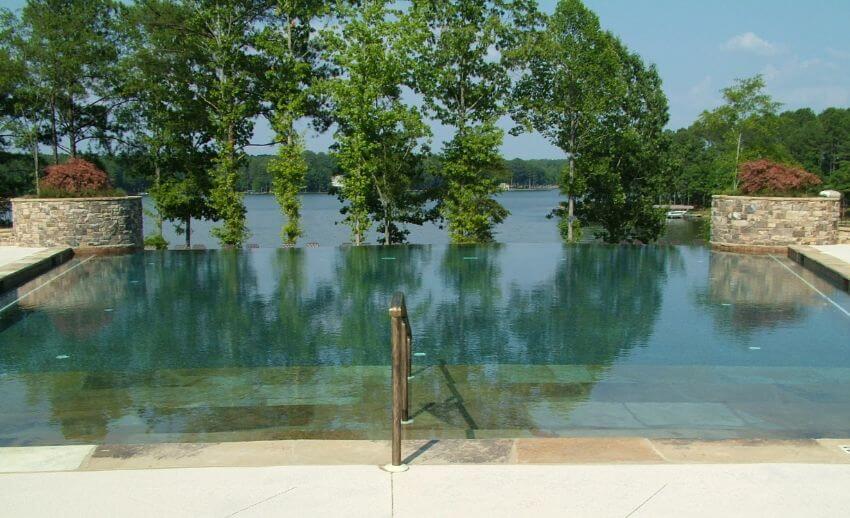 The water over this infinity wall dives into a lower pool about 10 feet below. Overlooking a great view of the lake in Reynolds, Georgia.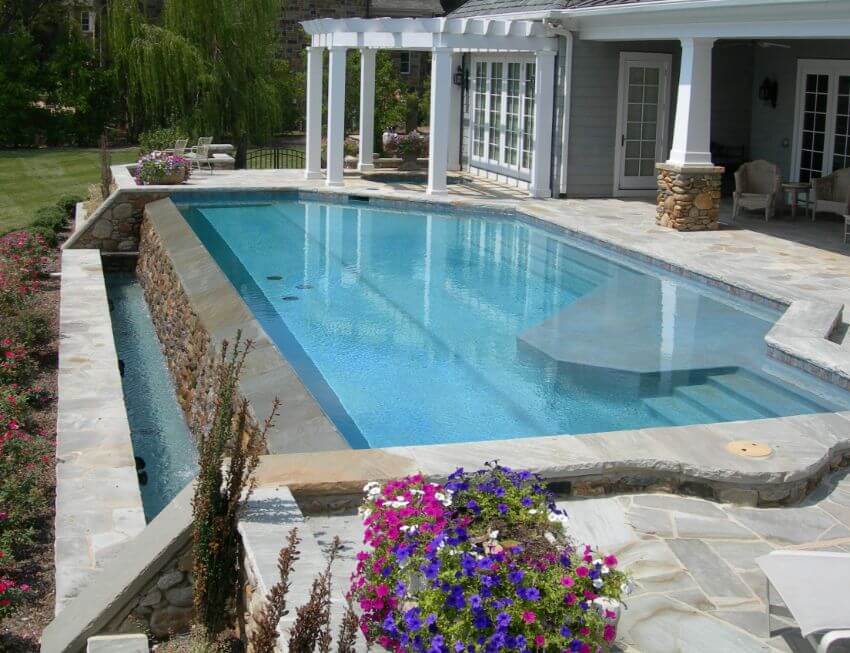 This infinity edge is a bit more subtle and looks great from the yard to the left with a natural stone wall.
Bubblers in a Spa Pool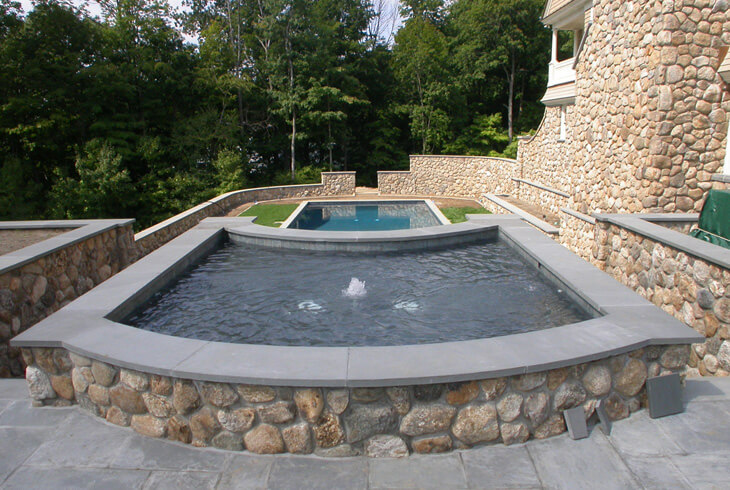 The small jets in the shallow spa light up at night to give the area a great feel.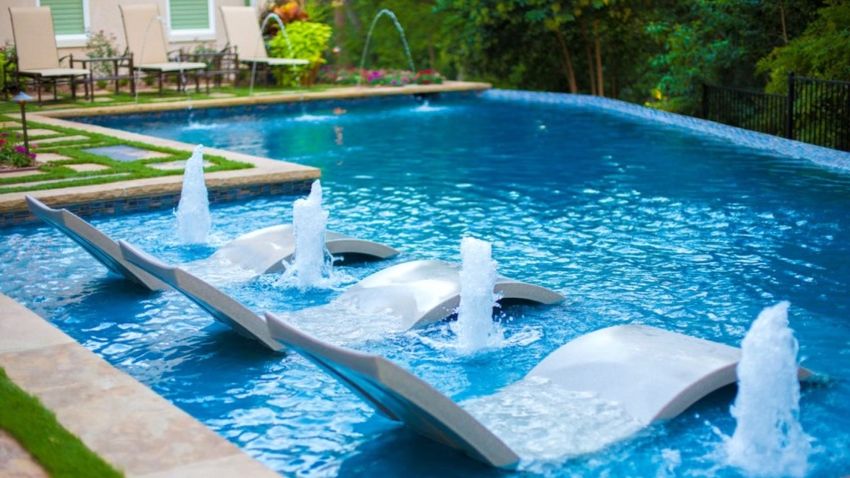 Here's a backyard pool with bubblers in the lounging area and deck jets on the far side of the pool.
Deck Jets Surrounding the Pool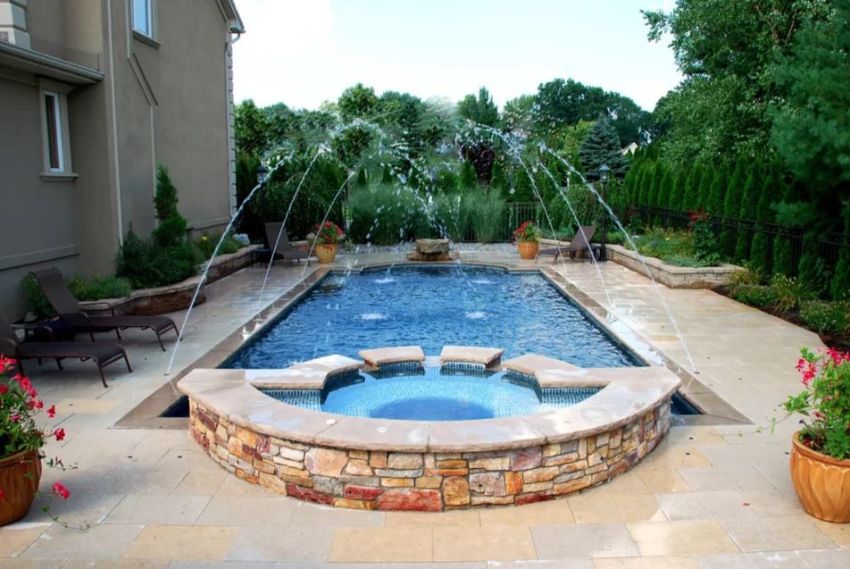 These deck jets are on all sides of the pool, creating a very cool effect when they light up at night. Kudos to Creative Masters in Lincoln Park, New Jersey, for this design.
Spa Spillovers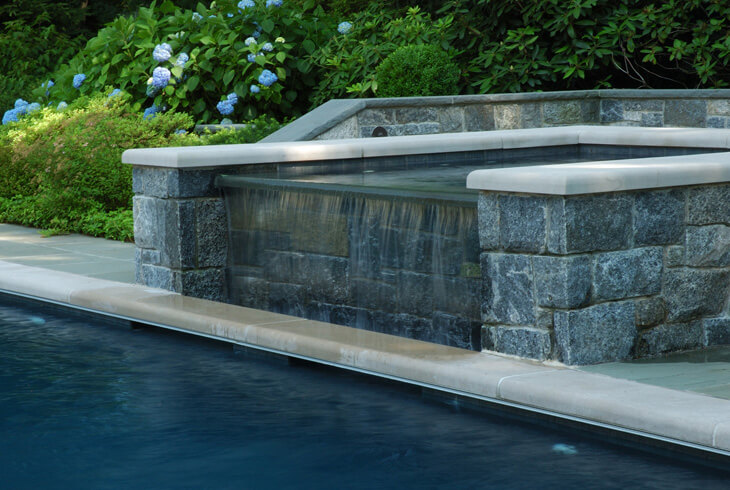 Spillovers like this one from the spa to the main pool can be a great accent. This is a more contemporary design I did recently.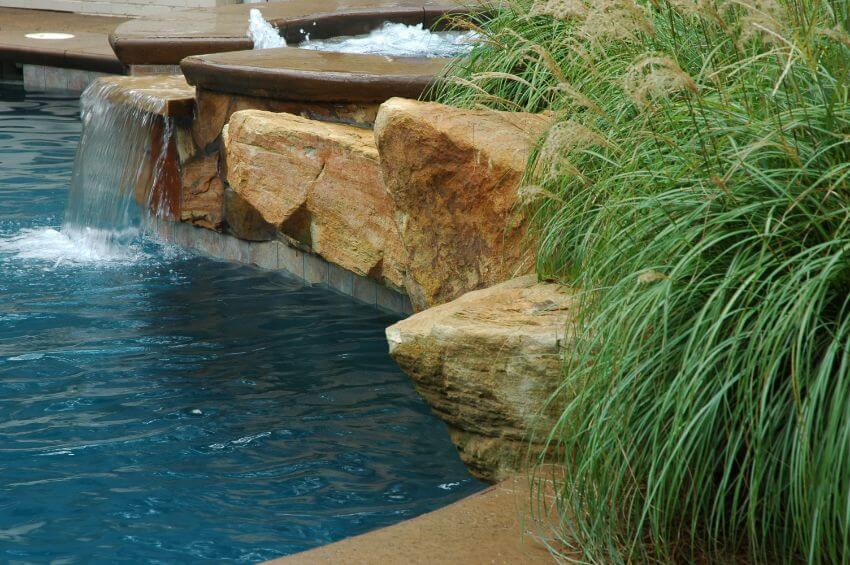 Here's another spa spillover, this time with more natural stone landscaping.
Scuppers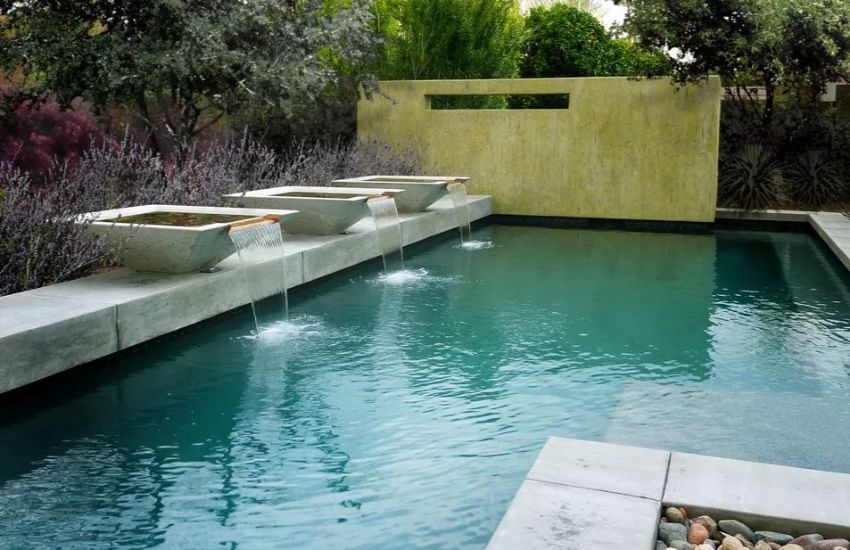 A modern, more elegant take on scuppers using some poolside concrete pedestals. Created by Bianchi Designs out in Scottsdale, Arizona.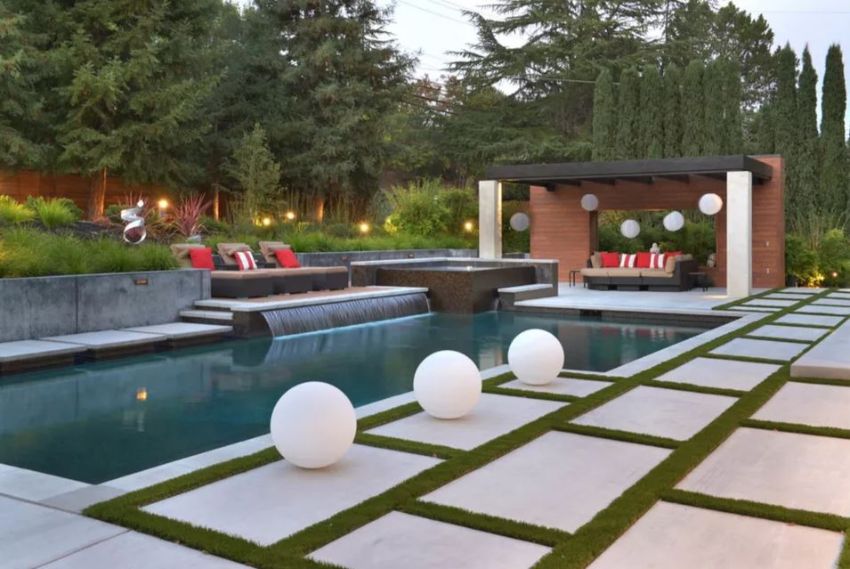 This scupper spans the entire deck area, creating a nice water wall into the pool. Thanks to Creative Environments for this photo.
Other Ideas?
Any other ideas that I missed? Let me know! Be sure to check out all of my favorite pool design concepts as well.
Get My Free Pool Planning Checklist
Download my free, printable pool planning checklist to guide you through the entire design and installation process.