You need to make a lot of decisions when building a swimming pool, and if you don't have a lot of prior experience, it can be stressful to leave a lot of recommendations in the hands of your local builder, landscaper, concrete finishers, or other pool service business owners.
Some folks just need…an experienced design partner to help them figure it all out.
I can help!
Let's Get To Know Each Other First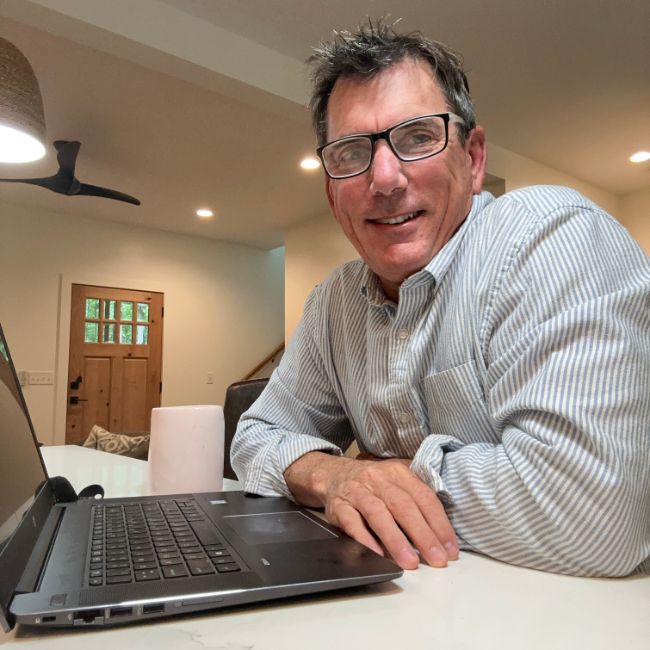 Hi, Michael here. I'm the founder of Pool Research and have over 30 years of experience in the swimming pool industry.
I've built and collaborated on thousands of custom concrete pools, large commercial & institutional pools, military training pools, fountains, hillside structural infinity pools, all the way down to plunge pools. I've also designed and manufactured high-performance pool plaster products for years and sold them all over the United States.
Bottom line – I know just about everything there is to know about the construction and renovation of beautiful custom concrete pools.
You can read more about my experience on the Pool Research about page.
How I Can Help You
Simply put, I can help you manage the entire pool design and construction process, communicate with your builder, and ensure you get exactly you want.
Here are some common areas where I work best with clients.
Full-Service Pool Design
I can take your ideas and bring them to life with architectural blueprints, a 3D-rendered pool design model, and complete specs for your pool builder to follow. I can also collaborate with them on product selection, mix designs, and even application techniques.
Contractor Screening
Let's face it – there are a ton of pool builders out there, some worse than others. But how do you distinguish the good from the bad?
I can vet your potential pool builders and tell you which one is the best fit to build the swimming pool you want within your budget.
Regular Communication With Your Builder
You can copy me on all communication with your pool builder. I'll help answer technical questions and give my professional opinion on every step of the process to ensure you and your builder are on the same page.
Specs & Cost Review
To the untrained eye, pool construction specs and contracts can seem about as legible as the Dead Sea Scrolls.
No two renovation contractors do things the same. Pre-job spec writing, design, and cost analysis put you in control of your own project and your pocketbook.
I can review all the proposals and specs you receive from your builder and tell you what to keep, remove, and change, and how much everything should actually cost.
On-Site Visits
Want some in-person time? I can come to you and review your space pre-build, or drop in during the construction process to see how things are going.
General Consulting
And, of course, if you just need some ad-hoc consulting, we can hop on the phone and discuss anything about your pool project.
Feel Like a Good Fit For You?
Send me an email at michael [a] poolresearch.com with the following information:
Your name
Consulting services you're looking for (I describe what I offer further up on this page)
Your total budget
Where you are building the pool
The name of your pool builder (if you haven't hired one yet, let me know if you want recommendations)
Where you are in the process
As many project details as possible (pool location, size, design inspiration, limitations, requirements, etc.)
I'll be in touch shortly to set up a free initial phone call to discuss your project and see if we're a good fit to work together.