Does your swimming pool feel a little stale to you? Perhaps you bought a house that already came with an inground pool, or you built it years ago and your tastes have changed. Whatever the reason, a total pool overhaul might not be financially practical. Thankfully, there are several smaller pool renovation ideas and upgrades that fit into a variety of budgets. Here are a few ideas.
Water Features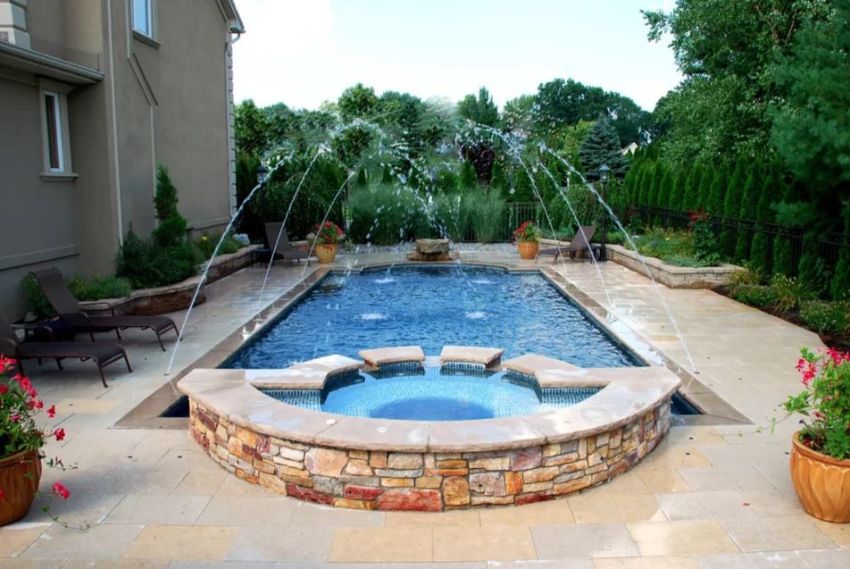 Although these are certainly not the most inexpensive pool renovation options, adding features like fountains, waterfalls, cascades, sprayers, and spas to an existing pool design is often reasonably easy. Usually, for a reasonable installation fee, you can energize a tired pool area with motion and sound. Installing a simple sprinkler or even a small cascading waterfall won't break the bank and will make your pool look amazing! Budget-friendly water features include deck jets, fountain spitters, small waterfalls, bubblers, and sconces. Do note that water features can increase the cost of maintaining your pool by using extra electricity and increasing water volume and rate of pool water evaporation.
Check out my complete list of water feature ideas.
Salt Water System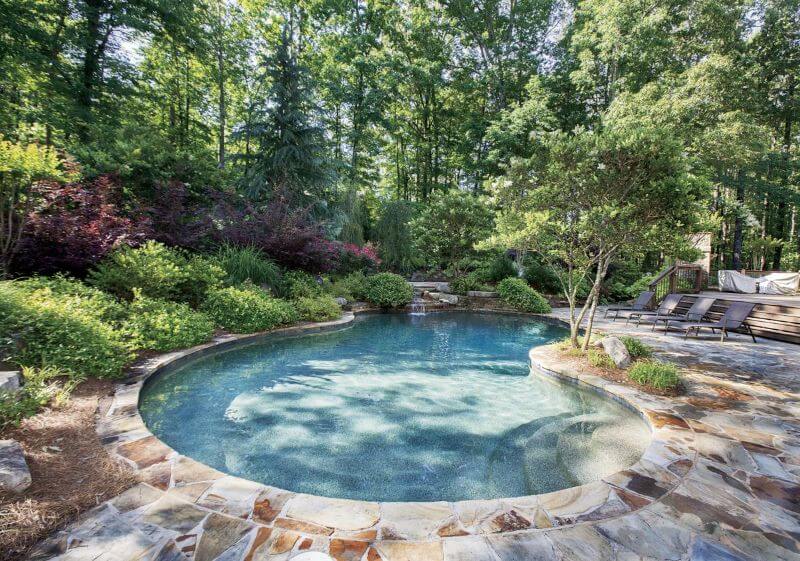 Salt water systems are becoming increasingly popular for serving swimming pools. These systems use salt to create chlorine in the water, so you don't have to add it via traditional methods. Salt water pools generally cause less irritation to the skin, eyes, and hair. Not only do you save money by not having to buy expensive chemicals, but your pool's surface lasts longer.
To learn more, read my guide on converting your pool to salt water.
LED Lighting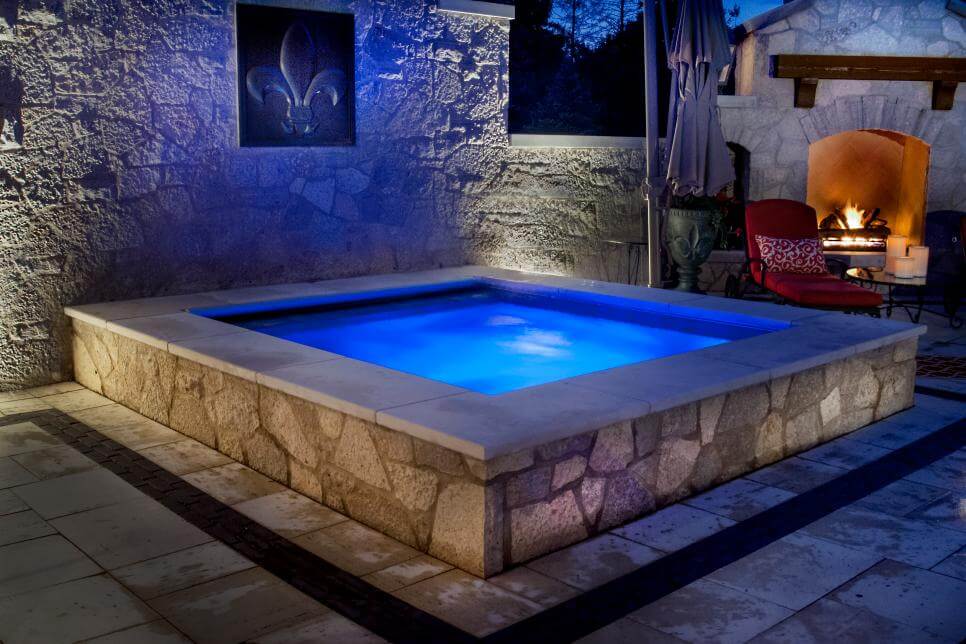 There is no more cost-effective way to quickly and easily transform your pool into a unique backyard sanctuary. LED lights can be installed below the water or anywhere in the pool area and come in different colors. Additionally, they are much more energy-efficient than floodlighting or other traditional pool lighting, which helps offset the installation cost. They make it simple to add your sense of style to your poolscape.
For more, check out my recommendations for the best pool lights.
Automation Systems
Like all other technologies, pool technology is constantly evolving, and most newer gadgets can be retrofitted to older pools. These high-tech systems make having a pool far less work. Some equipment to consider includes robotic cleaners, automatic pool covers, and all-in-one pool automation systems which often can be controlled by an app on your phone.
Ultra Violet Sanitizing
UV sanitizing is a neat technology that has been slowly growing in popularity. The pool's dirty water gets pumped through the filter, and then the UV light shines on the water, which kills bacteria, viruses, mold, and algae. Although it won't completely prevent you from having to use chemicals in your pool, UV sanitization will significantly reduce the amount of money you'll be spending on cleaning supplies.
Baja Steps
A Baja step is essentially a large shelf on the side of the pool that allows you to sit and relax in shallow water. Installing a Baja step may be a good idea if you want to sunbathe in the water, but your pool doesn't have a shallow part, or if you have small children. These shelves also look great and can be customized to fit the aesthetic of your pool.
---
Thinking About Resurfacing Your Pool?
Resurfacing a pool isn't cheap, but it is a solid and long-lasting way to use your remodeling budget. Since pool surfaces need to be replastered every 10-15 years, this is a way to aesthetically enhance your swimming pool while taking care of a necessary repair. Aggregate finishes come in different colors and incorporate stones, shells, or other materials that can completely change the look of your pool and, in turn, your entire backyard. Be sure to read my guide on when to know it's time to resurface your pool as well.
Need a Pool Builder?
I partner with HomeAdvisor to help you find the best swimming pool contractors in your area. Compare quotes for free from fully vetted pool builders.
Any other renovation upgrades you're thinking about? Let me know!